Hello dear blog readers.
Today I will talk about my current 2 favourite light pendants.
I have been in love with both of them since they came out and if I had to choose one of the 2 to use in my own place for example, I would have a really hard time.
"

This low voltage pendant is designed to be clustered. Each individual pendant is an articulated cast glass sphere with a frosted cylindrical void that houses either a 10 watt xenon or 1.5 watt LED lamp" from Bocci.ca
The appeal of this lighting is the cascading effect that it creates
:
"The pendant lengths are pre-set during production and are not site adjustable. The client specifies the shortest and longest lengths when ordering. Cable lengths over the standard 10' (3m) are available up to 120' (36m) for special requests."
They come in a variety of single pendants, 3, 5, 7, 14 21, 26 and 36.
What is amazing about these is the airy effect, almost like fireflies.
I believe that the best residential application for this would be for: foyer/staircase or centered above a stunning dining table!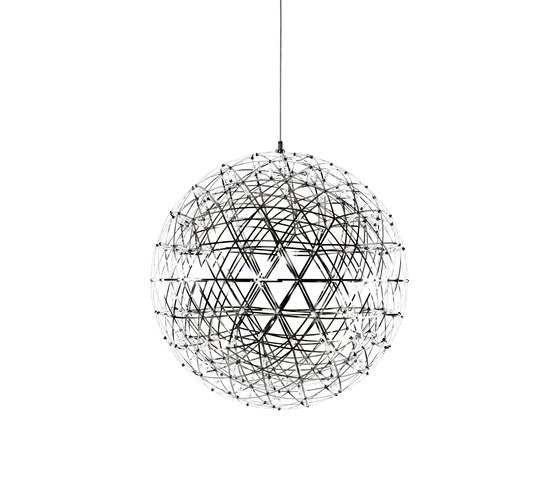 "THE RAIMOND LAMP: A PERFECT SPHERE OF MATHEMATICAL INGREDIENTS PUNCTUATED BY TINY LED LIGHTS. LOOKING AT THE LAMP FEELS LIKE STARING INTO THE SOFT GLOW OF A STARRY NIGHT. INTO THE ESSENCE."
This spheric pendant is dotted with LED lamps creating an even luminescence that will never burn.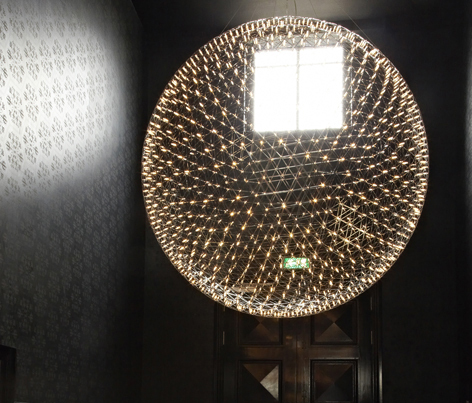 This pendant comes in 6 different diameters making it able to fit in any possible room.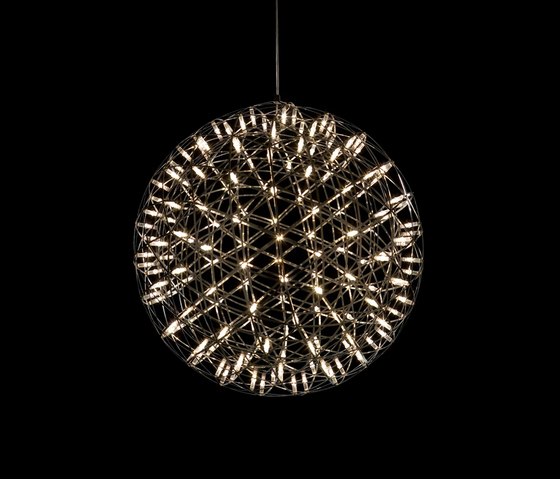 They are both absolutely beautiful and so versatile. Which ones strikes your fancy more?
Theo Flamenbaum
- Style + Function + Love + You -